Gastenlijst
In de loop der radiojaren ben ik ook veel bezig geweest met live acts in de studio. Dat begon in 2006 bij Betuwe Radio (Voorheen Logo Radio), nam een uitstapje richting het landelijke Radio 1 en eindigde (vooralsnog) bij het regionale Web FM (later omgedoopt tot RTV Totaal).
Programma:Wouter Kijkt Achterom [RTV Betuwe – Geldermalsen]
A New Dawn, Alex, Alice, Ambacht, Annatar, Annie Mary, April Darby, At 7, Basil, Bell Pepper, Bjorn van der Doelen, Blended and Bottled, Blizzard, Bradley's Circus, B-Wire, Carmine, Charlie Dee, Cool Zero, Crimson Sky Dahl, De Ministers, Dail, Des'ray, Dokter Vonk, Dolores, Dorst, Duroc, EnGo, Elles Springs, Esther Groenenberg , Femmy Fischer, Fled, 4 Some, Frank Baijens, Fusebox, Gemstone, Gentlmen Like To Play, Gitta de Ridder, Good Things End, Groover, Graze, Hamerslag, Hanneke Laura, Hardgeworden Zacht, Haze, Het Kaf, Idle, Inflict, Innerstate, In 't Wild, Jagged Soul, Jan Sleegers, Jan van Brussel Band, Jelena, Jenna Attison, Jess, Jodie Kean, Joep Berkenbosch, JoyMi, J-Stars, June in December, Katbite, Kelly The Crook, K.T.S., La Luna, Lavalu, Lebber, Sofie Letitre, L.I.N.E., Lynn, Lynx, Marcel Boere, Margriet Sjoerdsma, Marten de Paepe, Maze, Meike Veenhoven, Mens Erger Je Niet, Merel Koman, Ming's Pretty Heroes, MiRco, Mondoleone, Moscow Satellite, Nadie Reyhani, Nicole Dee, Nina June, Nina van der Leest, Nienke de Ruiter, Nova Borgers, Number #9, Odebar, Oiio, Op, Orange Red, Parson Brown, Pauline, Phinx, Phyrus, pEp, Piepschuim, Pollution, Pooontang Riders, Pure, Puur, Queen Bee, Rachel Louise, Radio Blackout, Rebelle, Reena Riot, Renee van Bavel, Republiek van de Muziek, Reverb, Revision, Romagna, Scarlet Mae, Selma Peelen, Sensual, Sisters of Pleasure, Spawn, Speaker, Solid Rocket Boosters, Splendid, Stonefly, SuperFloor, Swelter, Take It Off, Teaser, Tenminste Houdbaar Tot, Tevens, The Border, The Darko, The Gathering, The Hype, The Mirror Conspiracy, The Mrs., The Q, The Skarabeez, The Skaranoids, The Socks, The Yards, Toffe Haan, Touchin' Tongues, Tuur, Two Way Radio, Vlucht 13, Vondelpark, Want Want,Wenne, Willem, Yen Harley, Ysis, Zwerfhond
Programma:K.R.O.'s Nacht Van Het Goede Leven [NPO Radio 1 – Hilversum]
Ambacht, Annie Mary, Celine Cairo, Channah, Hanneke Laura, Kayleigh Leith, Marten de Paepe, Mr Wallace, Samba Toure, Scarlet Mae, The Backbeat Collective, The Hype, The New Shining
Programma: Rock n Roll Radio [RTV Totaal – Beuningen]
10CC Only, 30 Euro Live, 4000 Miles from Memphis,  7NA, Acoustic Cuts, Acoustic Garden, Adelicate, All That's Left, Back 4 More, Bad Medicine, Bart en Alex, Bats, Big Bird, Big Nick, Billie's Bounce, Bob & Co, Boost, Briljant, Broadway, Cabrio, Cappuccino, Cargo Vibes, Chaparrall, Chrystal Dream, Code Blue, Co-Incidental, Cold Turkey, Cold Turkey, Come Again, Commerical Break, David Leijstra, Denim, Die Cappuccinos, Djeff, Dogs Allowed, Duo Idem Dito, Feestteam, Felipe, Flair, Fragment, Franklin, Freek van Daal, Fromiss, Fusebox, Grooveland, Hillstreet, Housedieren, Jetset, Johan Vlemmix, Kay, Koyle, Kroepin, Ladies Decision, Lev, Linda Mae, Lottie Mae Jones, Magic Showband, Mais Girls, Meuk, Manilla, Marcus & Taylor, Mirco en De Wijze Mannen, Mixed-Up, Mute, New Leaf, Noah, Noizz, Outline, Paparazzi, Paradise Punch, Party Criminals, Paul de Graaf, Peter Loree, Plebz, Proost, Reflex, Riverside, Rock@, Rondje Doe Maar, Ronnie Ruysdael, Rootz, Royal Band, Sam Gomm, S.H.U.R.T., Seven Days Music, Slamm, Solid 6, Spank'd, SP 11, Spot, Stingray, Strike 2,  Summerland, Synchromatic,  The Beat Goes On, The Craft, The Recipe, The Rousers, The Unexpected Company, Tilt, Time Bandits, Time Out, Trigger, Triple, Truus Trut & De Terlenka's, Turn up the 90's, Unit Five, Van Got Los, Vangrail, Vivace, Yellow Suitcase, Zooi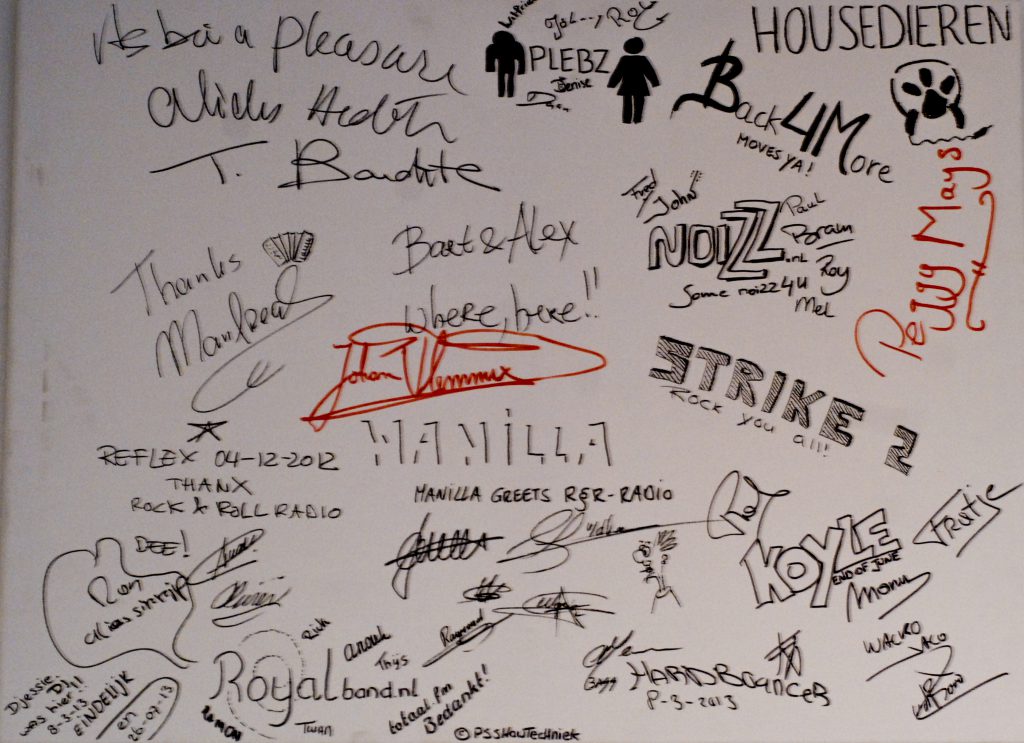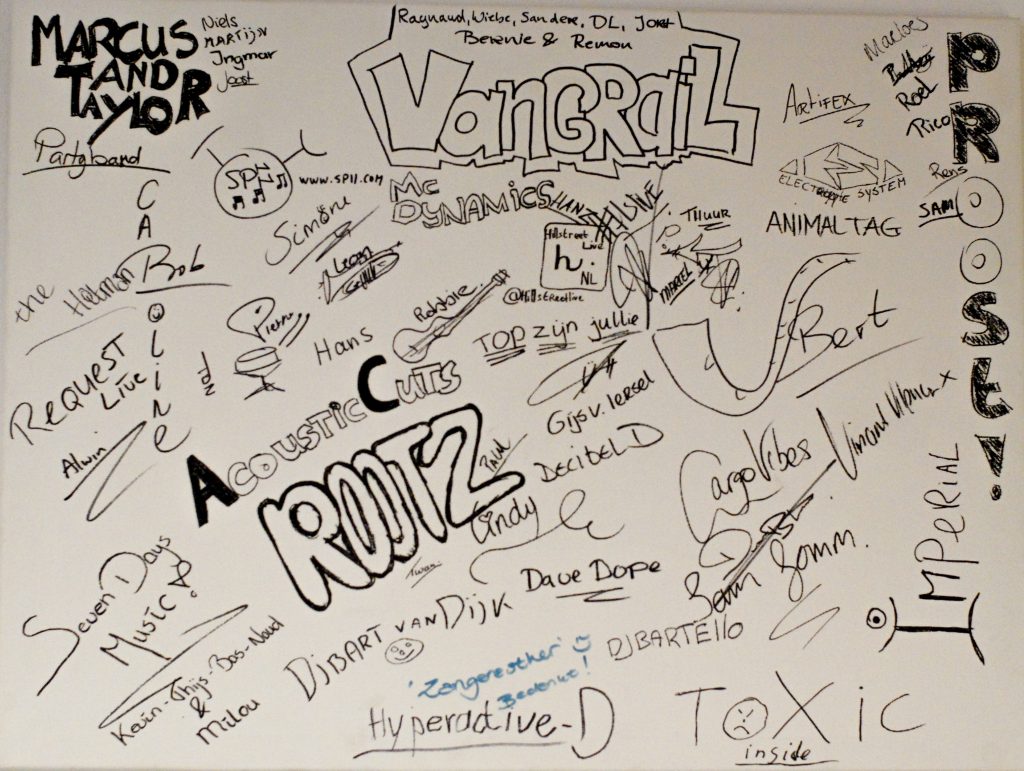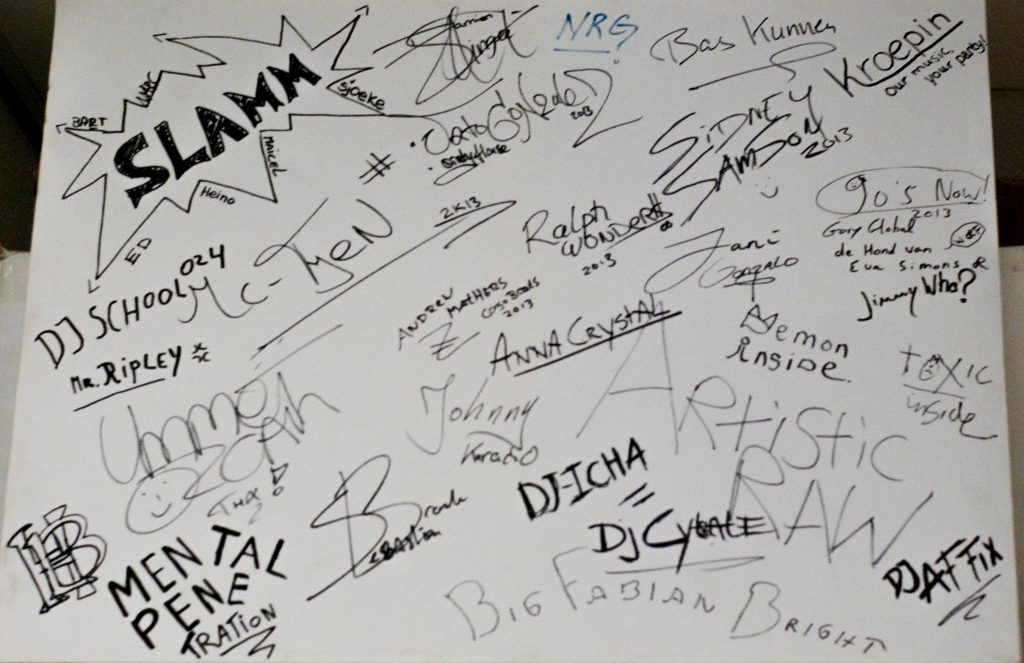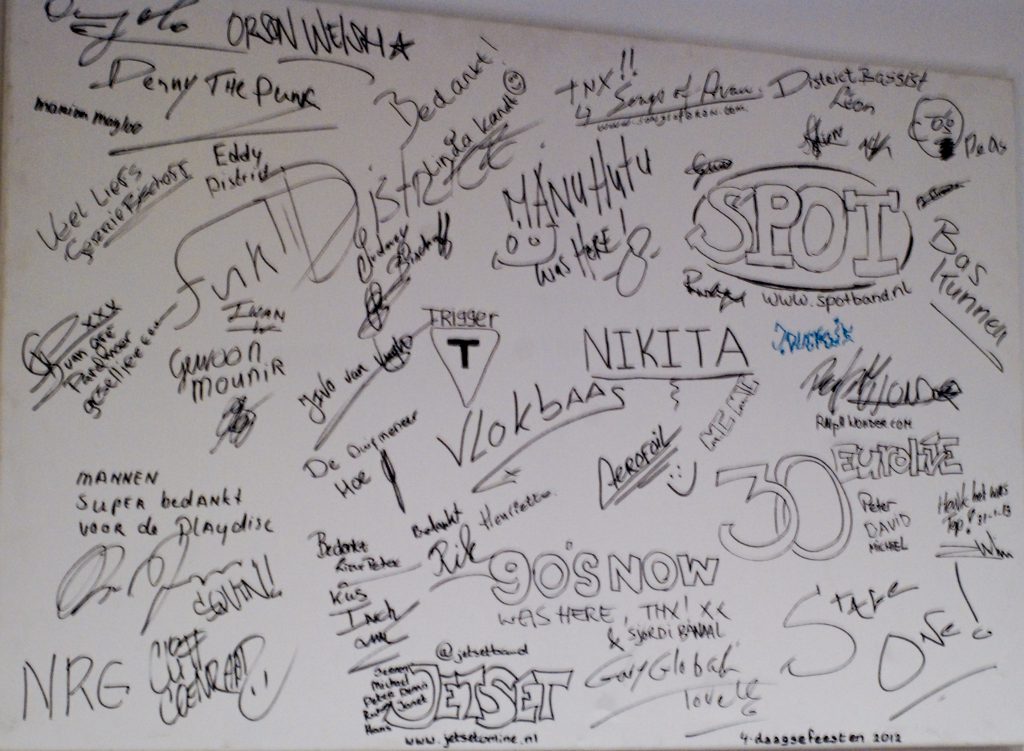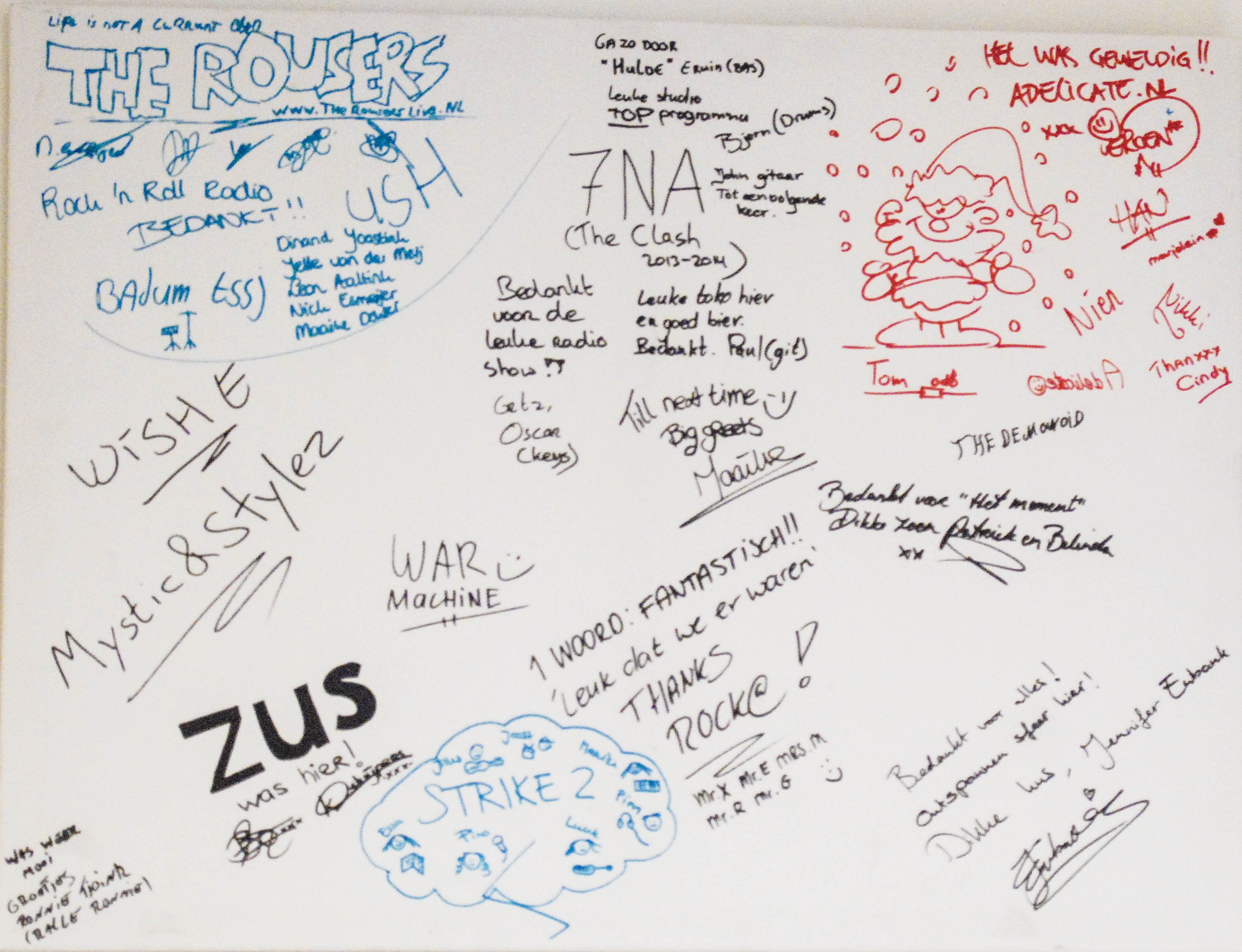 ---
NB: Verscheidene bands zijn inmiddels ontbonden/onder een andere naam verder gegaan/ opgesplit in andere bands. Hierdoor werkten de originele links meestal niet meer. Om toch een idee te geven van de band is er gelinkt naar andere sites. Ik ben NIET verantwoordelijk voor de links die daar op staan!