Bloesemtocht
Update: 21.02.19
---

HET MUZIEKPROGRAMMA VAN 2019
Links van locaties en acts zijn klikbaar voor meer informatie.
---
Locatie: Heerlijkheid Marienwaerdt (Hooge Schuur) – Beesd
10.00-10.45 Nadié
11.15-12.00 Collin Hoeve
12.30-13.15 Hanneke Laura
13.45-14.30 Kimmy June
15.00-15.45 Zoé Red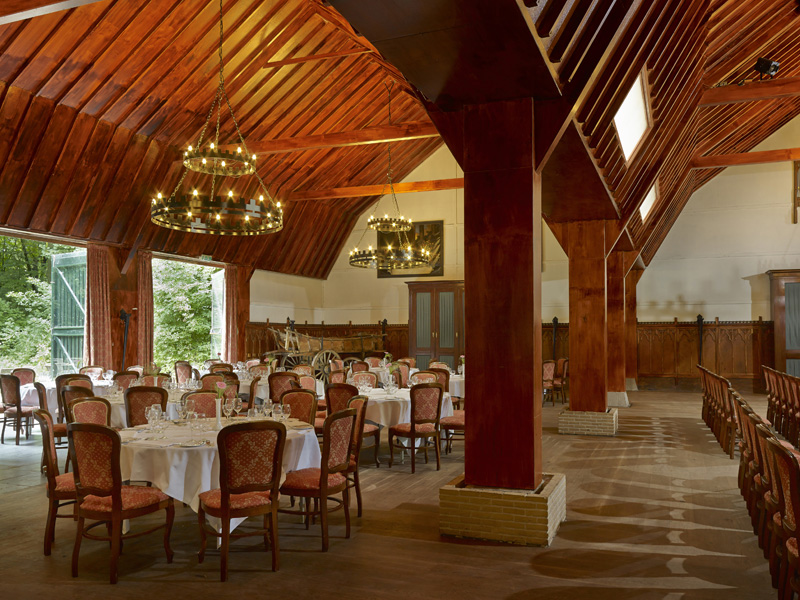 Locatie: Boutique Hotel De os en het paard – Deil
10.45-11.30 A mysterE
12.00-12.45 Fabiana Dammers
13.15-14.00 Angie Flare
14.30-15.15 Nina van der Leest
15.45-16.30 Songbird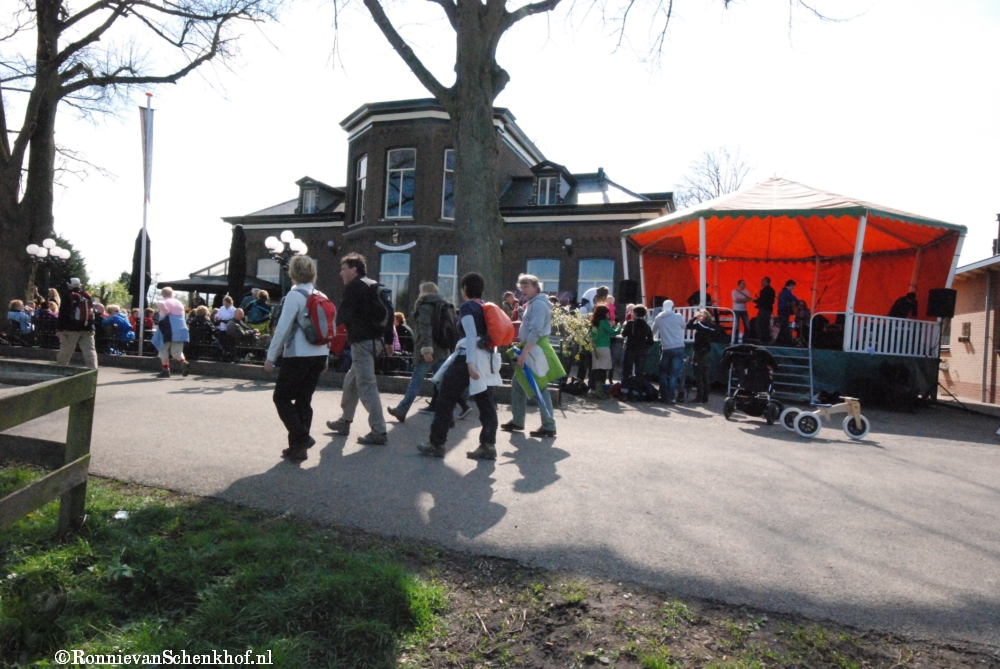 Locatie: Kievit
09.00-12.00 The Domu Brothers
12.30-16.30 The Favorites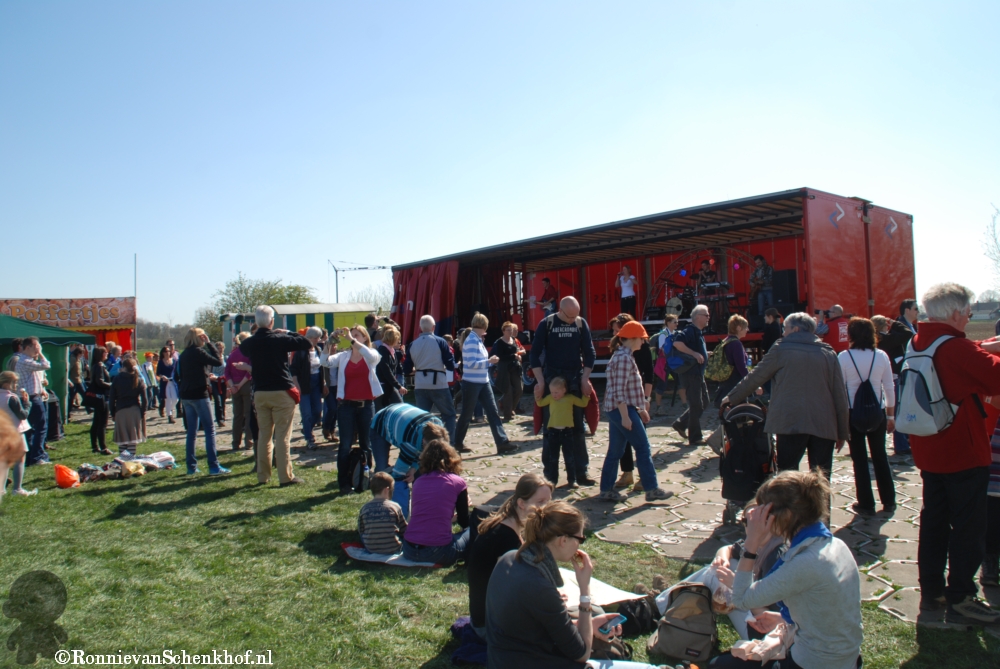 Locatie: Oosteind
09.00-11.00 Momma Cried
11.15-13.15 Rock 'n Rosie
13.30-16.30 Co-Incidental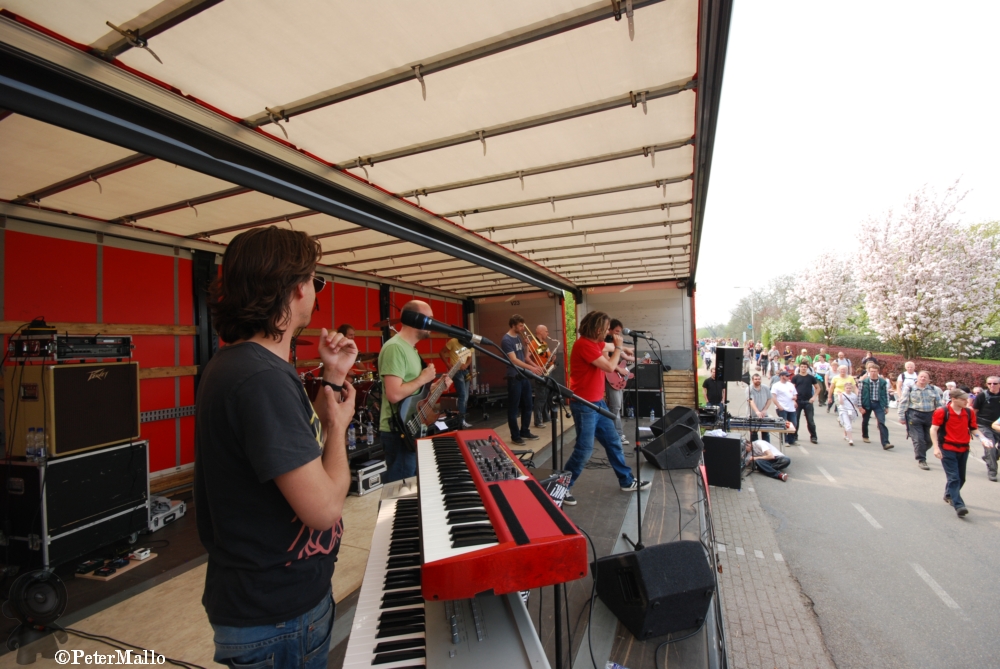 Locatie: De Hoenderik – Tricht
09.30-13.30 The Pub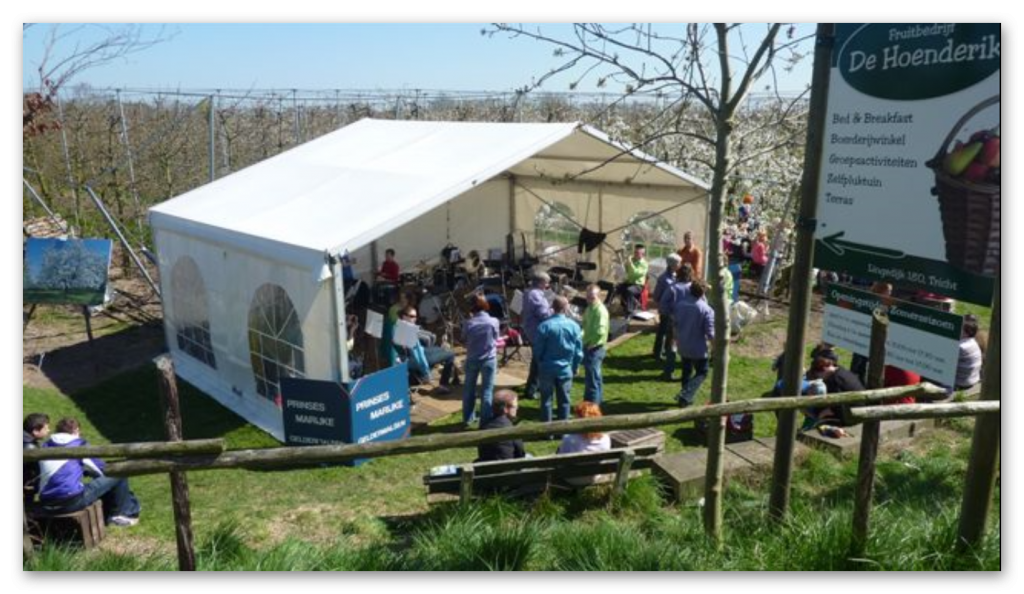 .. en ook in de pauzes van de Bloesemtocht optredens zal dit jaar weer muziek te horen zijn van de optredende artiesten via cd! ?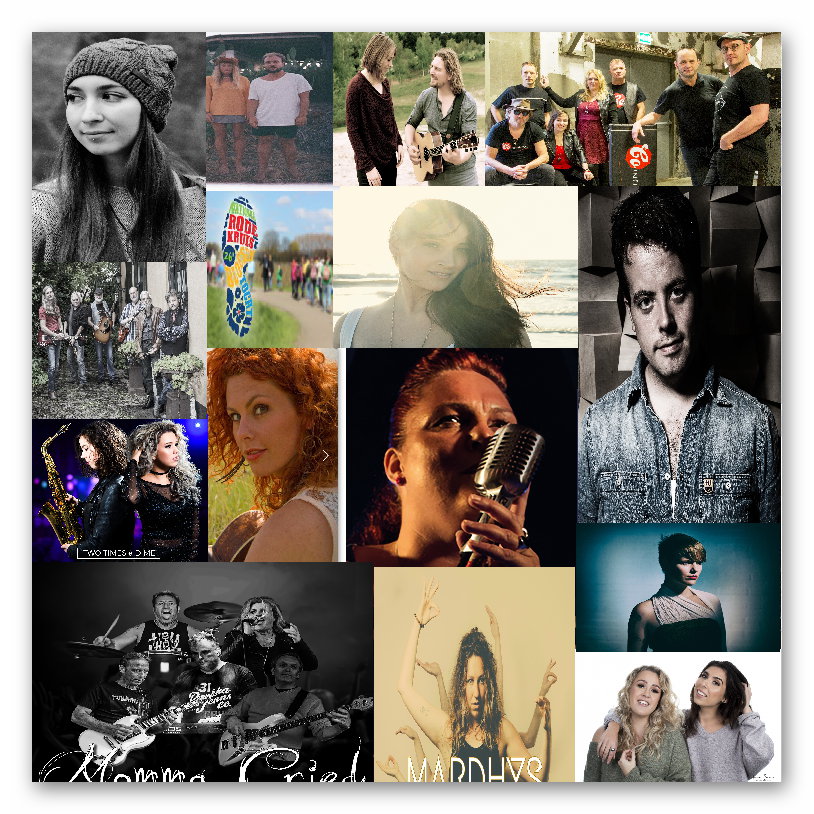 ---
Ook optreden tijdens de Nationale Rode Kruisbloesemtocht?
Op Zaterdag 18 April 2020 is de volgende editie!
Er zijn verschillende podia te programmeren, waarvan ik voor mijn rekening neem: Marienwaerdt – De Hooge Schuur, De Os en Het Paard,'t Oosteind,Kievit en De Hoenderik. Van deze locaties heb ik hierboven een foto geplaatst van voorgaande jaren om een indruk te geven.
Meer info:Website Rode Kruis Bloesemtocht of Facebook pagina.
Aanmeldingen van (cover/)bands, singer-songwriters etc. mag via Facebook of Contact@RonnievanSchenkhof.nl
---
Foto Archief:
Lees ook even de copyrights disclaimer voordat je foto's hiervan gaat gebruiken! *KLIK*
——————————————————————————————————————————–
Zij betraden reeds het podium:
2009: A New Dawn, At 7, B-Wire, Crimson Sky, De Juf, Fabiana Dammers, Graze, Hanneke Laura, Jess, Marten de Paepe, Miriam Moczko, Number #9, Parson Brown, Puur, Ronno & Romagna (R.O.O.O.M.), Tenminste Houdbaar Tot, The Shenanigans, The Skarabeez, The Socks, Traveling Tunes (samenwerkings trio bestaande uit Nadie, MiRco en Luke), Queen Bee
2010: Annie Mary, Corbelijn, Dewolff, Fabiana Dammers, Florian Wolff, Future Presidents, Gianna Tam, Groover, Hanneke Laura, Haze, Jenna Attison, Jenny Lane, Jess, Make Up Your Mind, Martine Bond, Mens Erger Je Niet, Merel Koman, Nadie Reyhani, Nina van der Leest, pEp, Pollution, Rajae El Mouhandiz, Rebelle, R.O.O.O.M., Sandy Dane, The Mrs., The Q, The Skarabeez, Vonder & Bloom, Zaza
2011: Ambacht, Annie Mary, Bazzookas, Celine Cairo, Daniel Roos, Ed Struijlaart, Groover, Inge, King Jack, MakeBelieve, Marten de Paepe, Monks Avenue, Nadie Reyhani, Natazz, Nicole Bus, Number #9, Only Seven Left, Pam Feather, Parson Brown, Rachel Louise, Spawn, Stampede, Staton, The Heyz, The Hype, The Skarabeez, Vonder & Bloom, Zorita
2012: Alex Akela, Blue Mickey & Leander, Casual Friday, David Savage, Fabiana Dammers, Jelle Visser, Katia, Mattanja Joy Bradley, MiRco en De Wijze Mannen, Nadie Reyhani, The Backbeat Collective, The Happy Notes Society
2013: Biscuits, Hanneke Laura, Janice, Joy Spring, Lauw, Linda Kreuzen, MiRco en De Wijze Mannen, Puur, Rick Franssens, The Backbeat Collective, Vince Vega
2014: Ava Silver, De Lopende Band, Clover Blue Grass Boys, Dennis Benedict, Fabiana Dammers, Felipa Fernandez, Frisbee, Hanneke Laura, June Noa, Maarten van Praag, Paradise Punch, Tess et les Moutons Magnifique, The Happy Notes Society
2015: Collin Hoeve, Fabiana Dammers, Hanneke Laura, JARA, Madagaskar, Marit Trienekens, Mensenkinderen, Nanda Akkerman
2016: Co-Incidental, Collin Hoeve, Fabiana Dammers, Florian Wolff, Getting It About, Hanneke Laura, Lisa Ké, Momma Cried, Reality, Sabina Hendrikx, Sinner & The Songfighter, The Happy Notes Society, The Pub
2017: 4000 Miles From Memphis, Andy, Clover Bluegrass Boys, Co-Incidental, Collin Hoeve, Etan Huijs, Fabiana Dammers, JARA, Outline, Red Blend, Renee Spijker, Sheep Trick, Sinner & The Songfighter , The Pub, The Street Fair Hobblers
2018: Co-Incidental, Collin Hoeve, Clover Bluegrass Boys, Demi Knight, Etan Huijs, Fabiana Dammers, Fleetwood Back, Lisa Ké, Mattanja Joy Bradley, Momma Cried, Os en Paard, Remedy, Some Kind Of Fire Rose, The Pub, To Twelve, Two Times a Dime, Uncle Jimmy, Ut Bentje, Zoé Red